They called it Chick Lit but it was so much more than that. Over 15 years, the Lit Chicks (and their male counterparts, like Mike Gayle and Nick Earls, in Lad Lit Land) raised enough money to fund a bakery in Afghanistan, a girls' school in Rwanda and so much more. There are young women in Kigali, Africa growing up now with a good education because of the massive (over $3.5 million sales) results the series delivered. The literary critics snubbed us at the time (and in fact we even had a hard time getting our original book deal) but the fact is – chick lit, lad lit and its huge fan base managed to change a small corner of the world. And all with short stories and little illustrations of wine and handbags.
The photographs and book jackets you see on this page represent just a small number of the contributors we lured to the series. By 'we' I mean myself and Chris Manby, in combination with Fiona Walker, Maggie Alderson, Nick Earls, Imogen Edwards-Jones, Lauren Henderson, Sarah Mlynowski and Carole Matthews. We chased our contributors downstairs at writers' festivals and we sat on their laps in clubs. We sent them Arsenal football magazines from the 1970s (that would be you, Nick Hornby) and we stalked them at dinner parties, sometimes actually chasing around them the dining table. It felt like fox hunting but without the cruelty.
Before I was set to write this piece my entire personal archive of photographs and press from 15 years disappeared from our Sydney agents' office, Curtis Brown. It was heartbreaking. We can order the media coverage back again – but not my pictures of Marian Keyes wearing a pink cowboy hat at our very first launch party, or Cathy Kelly with Mrs Doyle from Father Ted (or it was it really Pauline McLynn in disguise?) signing hundreds of books in Dublin.
In Sydney, Gretel Killeen gave a fantastic speech at the launch of our third Australian book, just before she became a household name in Australia ahead of Big Brother. An up-and-coming comedian called Adam Hills wrote us a story about hangovers. Wendy Harmer wrote the perfect foreword, also for book three in Sydney. At one point the books were across so many time zones I remember managing an all-nighter with Freya North in London and our stoic Australian agent, Tara Wynne, in Sydney, that ended at breakfast with horse-lover Freya eating an apple and going off to muck out the stables.
The glamorous author Tyne O'Connell agreed to go to Paris with me to speak (vague) French with our new Parisian publisher and Tyne and I flapped our hands, said 'Oui' and nodded a lot.  One of Australia's funniest writers, Sean Condon pushed his story across the table towards me in Amsterdam and over in Manhattan, I read Candace Bushnell's tarot cards and hit on her for a short story at the same time.
Throughout, Curtis Brown in London and Sydney kept quietly tracking the hundreds of names, e-mails and addresses involved, and managing the contracts, on half their usual commission. Our Penguin publisher Julie Gibbs rebooted the series every year, even when we thought we might have finished it, and the money just kept pouring in. I vividly remember the War Child Head of Emergency Aid Johnie McGlade growing a long Smurf-style beard to go to Afghanistan, and long phone calls to the original War Child founder, the remarkable Bill Leeson, calling from East Timor in the middle of yet another urgent plea for money. War Child needed an ambulance. We were just short of another royalty cheque, though, so the ambulance stayed in Darwin. Johnie was devastated.
To stop crises like that ever happening again, the first down-under branch of the charity was born in Australia. As ever, it was all done on a wing, a prayer and zero budget. Clare Mirabello and her team are now voluntarily continuing the Australian branch of War Child, picking up where Nick Earls left off. The British branch of War Child is achieving incredible things too – more than at any time in the charity's history.
I have such good memories of the last 15 years. And if there's anything I can't remember, it's quite literally because I have had so many hundreds of names in my head after all this time, my cerebellum is seriously depleted.
What does stand out, though is –
BBC Radio sessions with Imogen Edwards-Jones in London, sharing a microphone with serious hangovers after a wicked Notting Hill night. Maggie Alderson in her dressing gown ringing Kate Moss's agent first thing in the morning, also in Notting Hill. Chris Manby's fatal charm, which had the most remarkable effect on every radio host we met, including Gyles Brandreth.
Then there was –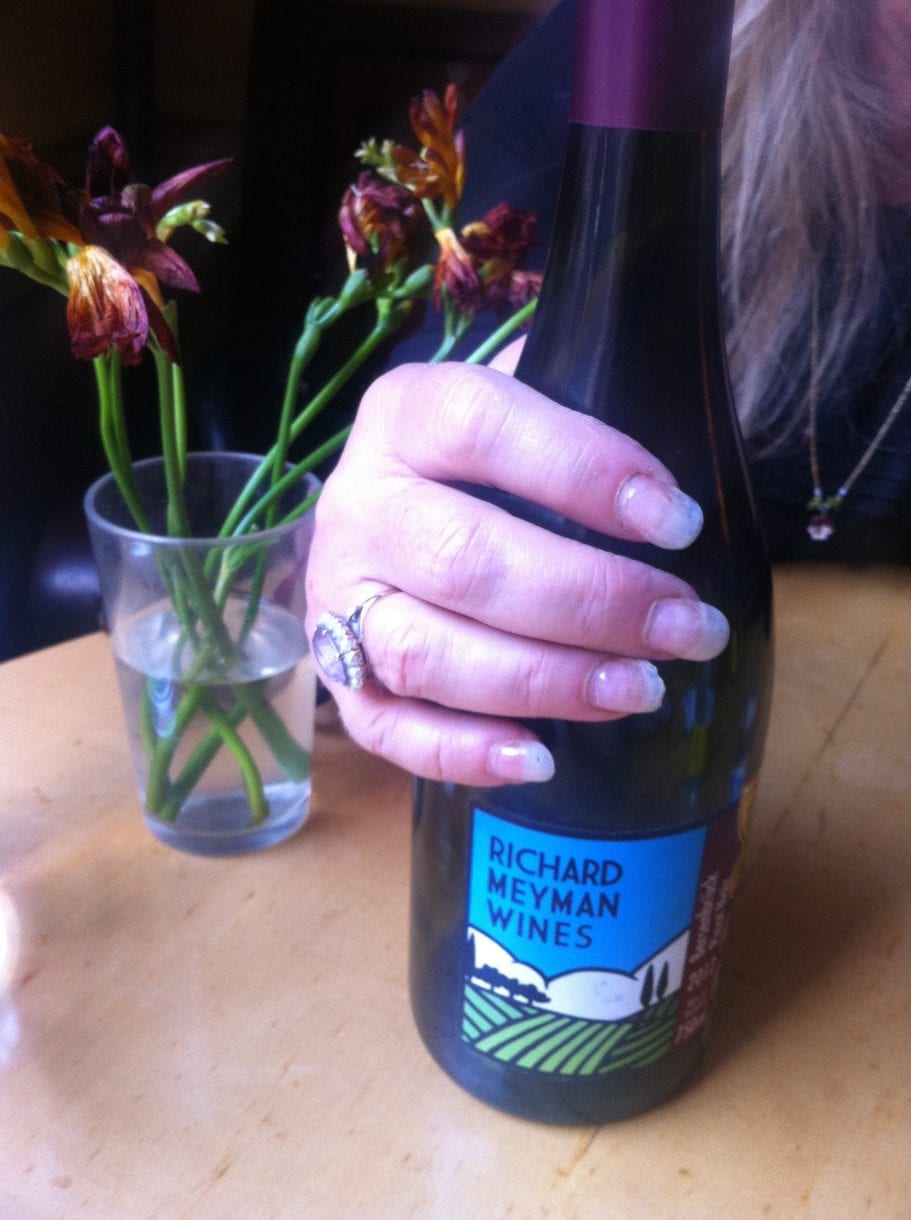 Helen Lederer taking time out from filming Absolutely Fabulous to have a very long, boozy conversation in a London club about a filthy story she was writing about trains. A heavily pregnant Anna Johnson with pen and ink in her hand, in her beautiful flat with lilac walls, creating one exquisite drawing after another for our Australian covers.
I remember Jo Fairley, the fairy godmother of Tiger Lily Hutchence-Yates, doing Maggie the favour of the year, by running down the stairs at an Irish members' club with a last-minute contribution from Bob Geldof. Then there was dear Wendy Holden, famous for her puns, coming up with ten possible titles in ten minutes. And Kathy Lette allowing us to use one of her own book titles, as a favour.
In Australia I will never forget the Brisbane Writers' Festival debate with Kaz Cooke and Mary Rose McColl where we dressed up in our pinkiest pink, to take on John Birmingham (another male we lured to the second book in the series). In London, Hugo Speer and Neil Morrissey provided the British blokey bits, and they were brilliant additions to all our launch parties.
At least one baby has been born from the series. War Child's Helen Basini, who edited Kids' Night In with me, was sent to a bookshop to snare the famous vampire YA series author Darren Shan and he asked her on a date. Years later, they now have a young Shan. There were two adoptions as well. Nick Earls and his partner Sarah acquired a son, and so did the wonderful Karen Moline, in New York.
Girls' Night In alumni became godmothers to each others' children too. I am godmother to our Australian illustrator Anna Johnson's son Marcello. Over in New York, Candace Bushnell became godmother to Imogen Edwards-Jones' daughter Allegra. Back in Sydney, our Penguin publisher Julie Gibbs became godmother to Maggie Alderson's daughter Peggy.
The most important children of all are those growing up in war zones as you read this. Every e-book copy you buy helps them directly. Every paperback you buy, continues to fund crucial royalty cheques, twice a year, to War Child, whose work you can read about here, in Australia and here in Britain.
Carey Mulligan is the latest British ambassador for War Child and has created a video of her time in the DRC at the site. You can also see the British War Child accounts on the website. Their rather elegant red sofa was pulled out of a skip, by the way. That says it all about where they do and do not spend their money. Our Australian e-book launch is being put together with four taxi vouchers, a box of wine from my boyfriend's vineyard in Tasmania, and every hour after work and on the weekends, that War Child Australia can find. That's seriously the time and money budget for the party.
To all our contributors, agents, publishers and editors, please know that your work over the last 15 years is still actively helping – and we trust that the Girls' Night In 10th Anniversary Collection will be the first of many digital editions to keep the money rolling in. Very special thanks to our patient long-time webmasters and supporters James Williams and Justin Tabari who have always donated their time and energy so generously. And please, help me out here fellow contributors and editors –  if you have stories or photos of your own, get in touch. We would all like this website to become a rolling account of a rollicking 15 years of full-tilt charity publishing and your memories will be much better than mine.
Jessica Adams, Melbourne, December 2014.